Loong: Dragon Blood Online is a fantasy massively multiplayer online role-playing game currently being developed by DACN. It is currently available in China, Europe and North America, Malaysia, Việt Nam, Taiwan, Hong Kong and Macau, Korea, Japan and Russia.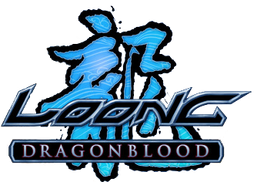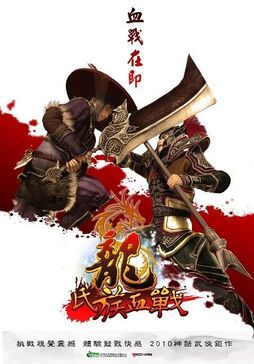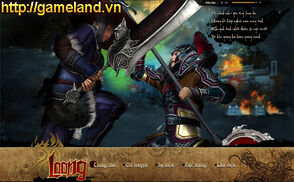 "Loong: The Power of the Dragon is an Asian developed MMORPG set in Ancient China. The German publisher Gamigo is bringing the game to both the European and North American region. Despite the familiar setting, Loong is a high quality title with an original art style, innovative class system, and other interesting features."
- Erhan Altay
System Requirements / Hardware RequirementsEdit
OS: Windows XP / Vista / Windows 7
CPU: 2.4 Ghz Intel P4 or equivalent
RAM: 512 MB / [Dedicated: 128 M]
HDD: 3 GB Free Space
Graphics Cards: nVIDIA GeForce 5200 / Radeon 9550
Free-to-play massively multiplayer online role-playing game (MMORPG)
Dazzlingly detailed 3D graphics
Challenging combat thanks to complex AI
Cute pets that transform into marvellous mounts
Weapons in a set change in appearance when the entire set has been acquired
Enchanted kung fu combat with spectacular leaps and air runs
No restrictions on character classes: players can learn or switch skills using potions
PvP battles and guild warfare
Character emotes and interactions
Wide variety of character orientation and character customization
Various different detailed kinds of environment and dimensions in the world of Loong: Dragon Blood Online
Useful tutorials, path-findings, assistance, and maps for quick management
Loong: Dragon Blood Online consists of the main world as well as many other environments, dimensions, features, and instances for quests as well as intricate texture and details to the natural environments, dimensions, features, instances for quests, and the Loong: Dragon Blood Online graphics.
Many new different types of classes, each with their very own unique, special, and different skill trees, attribute points, and masteries.
Arts and artwork of legends based off of the Ancient Chinese Imperial Era or just the ancient common time periods.
External linksEdit
Official Website german - EU / USA
Official Website english - EU / USA
Official Website - TW (Cannot Access Anymore)
DACN's website DACN was bought over by KongZhong.